If your modem is connect but you can't send SMS, troubleshoot using the following sequence:


1. Ensure that you have configured your modem under Modem Setup, and the modem status is connected and has a signal strength of at least 5.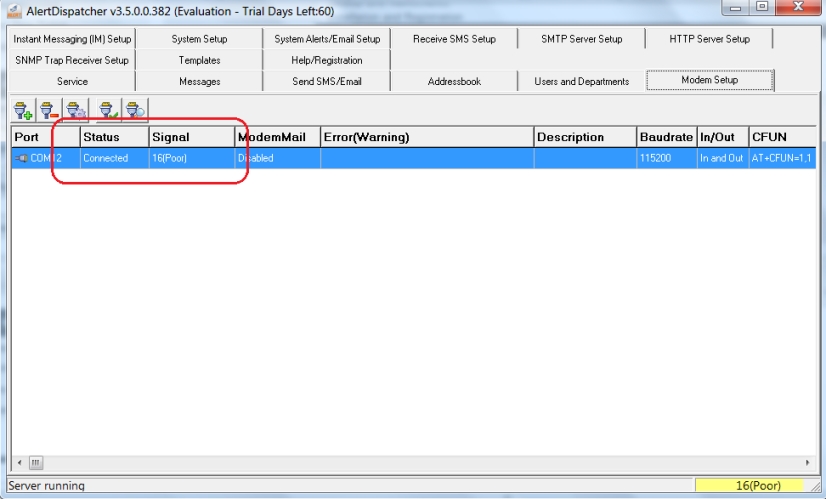 2. If the modem cannot be detected, ensure that the modem is correctly attached and a driver has been installed (for the case of USB modem). You may need to reboot your PC after installing the driver.
3. Ensure that a working SIM card is properly inserted into the modem. After inserting the SIM card, it maybe necessary to reset the power on the modem and wait 10 seconds for AlertDispatcher to detect the modem.