AlertDispatcher is designed for easy maintenance and uses on self-reporting mechanism. When activated, alerts (Email/SMS) are sent whenever an error a possible issue is encountered.
To enable self-reporting, you need to configure System Alerts/Email Setup: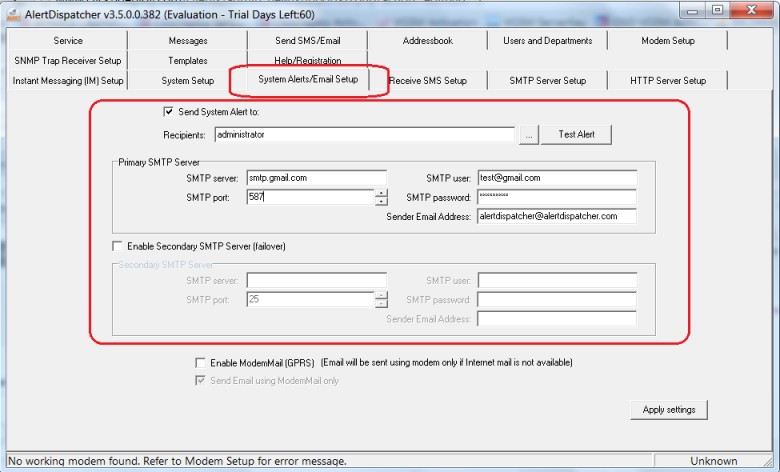 You can configure the number of days of messages to keep in the database. This limitation is disabled by default, however, there's a software imposed limit of between 100,000 to 150,000 messages (depending on your system RAM) in the database - the oldest messages are deleted once this limit is exceeded.